Ned Gallagher:
What I'm Up To
Last Gasp of Summer 2023
"Summer's lease hath all too short a date."
---
New Adventures
As I write this, the new school year is on the cusp of ramping up. There are opening faculty meetings the next few days, just as student leaders and fall athletes are returning to campus. Next week classes begin and we will be off and running. Many years into my career, these annual rites are still exciting.
---
I am embarking on a new academic journey this fall, having been admitted into the Graduate Institute at St. John's College. This is a Great Books program, one that dovetails nicely with the works I regularly teach and with the material I've been studying at the University of Chicago and Stanford the last few years. I'll be able to do this program mostly remotely, with occasional visits to the Annapolis and Santa Fe campuses. I spent a few enjoyable days in Maryland this past week for Convocation, orientation, some social activities, as well as my first two seminars. I now have a slew of books on my "active" shelf this fall, so there won't be much time for pleasure reading the next few months!
---
In July I celebrated the one-year anniversary of my move into a brand new house after many years living in dormitory apartments. In the intervening months, I've spent a lot of time (and money) on furnishings, such that finally this place feels very much like home. It's nice to have enough space to entertain and even to host people overnight. The major projects left at this point are a forthcoming expansion of the back patio and finishing clearing out the garage and consolidating storage in the basement.
---
Got to see this Caravaggio masterpiece, Judith Beheading Holofernes, while I was in Minneapolis last month; the painting was on loan from Rome. Any opportunity to see in person the work of my favorite painter is well worth it. Based on a story from The Book of Judith—which in Caravaggio's day was included by the Church in the Old Testament, but has since been dropped—this depiction is sort of an early salvo in the "Me Too" movement!
---
The first week in August I arose by 5 a.m. each day to study Homer in a program offered by the Department of Classics at University College London. I connected over Zoom, but the five-hour time zone difference meant a very early start to the day. I routinely finished all my classes before lunch, though.
I am about to re-engage The Iliad again over the next few weeks, as a student, and as a teacher with my senior English class. I have read this work in courses I've taken at Williams, Harvard, Stanford, the University of Chicago, UCL, and now at St. John's College. I've taught the epic a bunch of times and also have read it for pleasure on my own in the summertime. For something that has been around for so long, it never gets old!
---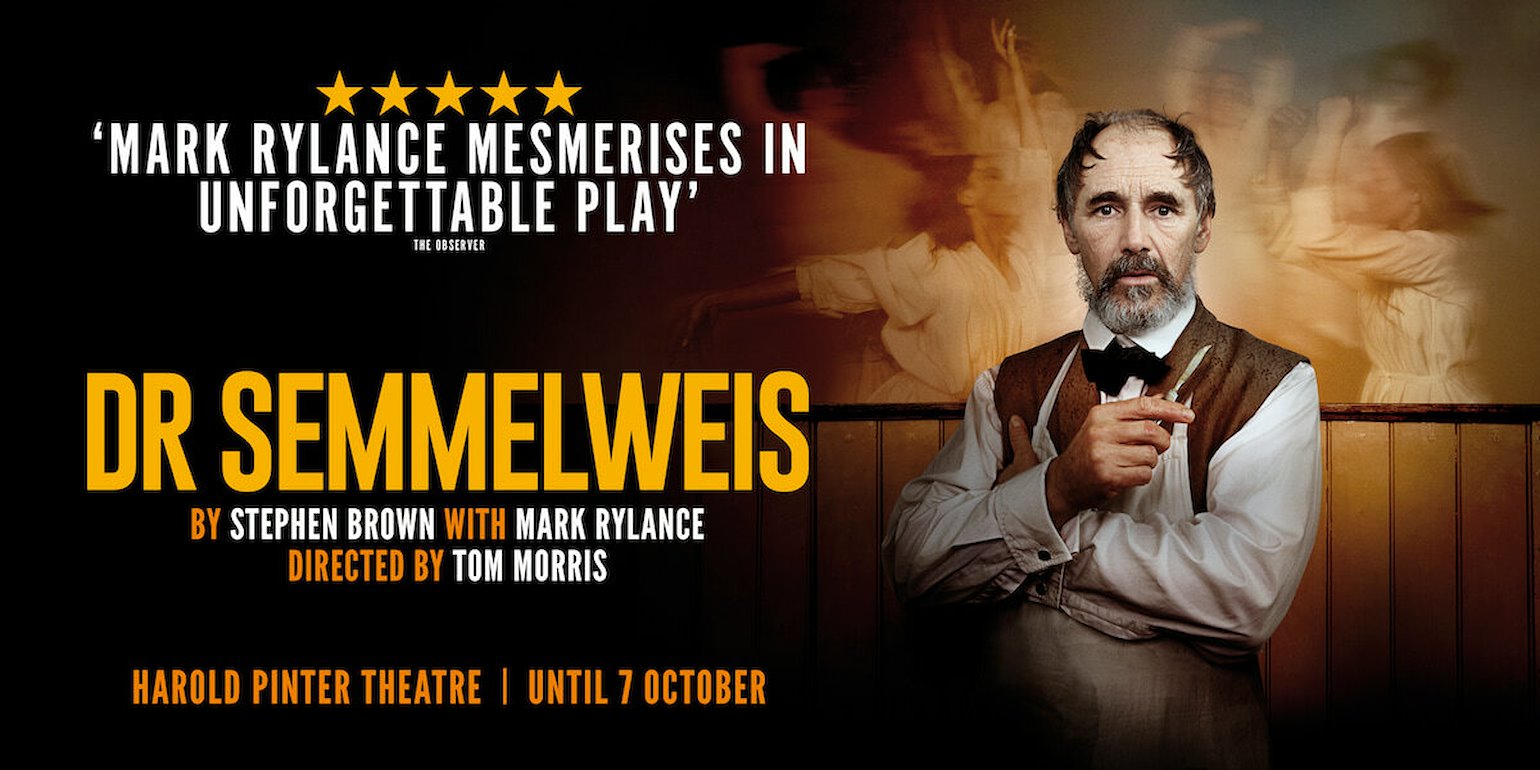 Earlier this month I traveled in Europe for a week. I stayed with friends in Barcelona, then took the TGV train to Paris, then onward to Guernsey in the Channel Islands, before wrapping up in London (where I was able to see Mark Rylance in a play). It was a relatively brief trip, but it felt like the first REAL travel I have done since onset of the pandemic. If all goes well in the coming months, I am on track to join the Century Club—visiting at least one hundred countries—before the start of 2024.
---
I just finished a distance learning course at Stanford on French New Wave Cinema, which is an artisitic movement I knew very little about beforehand. Earlier in the summer, for my 1970s cinema mini-course, I screened Speilberg's Close Encounters of the Third Kind. The film features François Truffaut as an actor, and I learned that many of the leading filmmakers of today actually were first introduced to New Wave films because of TruffautI's appearance in that movie.
---
On the cinematic front, I picked up a few more Criterion Collection Blu-ray boxed sets at bargain prices this summer:
Godzilla: Shōwa-Era Films [pictured above]
Dietrich and Von Sternberg in Hollywood
Internal Affairs Trilogy
Life and Death of Colonel Blimp
Pasolini 101
Given my reading load the next few months, it's pretty unlikely I will get to dig into these before mid-December.
---
What I'm Reading
Working On Now:
David Grann, The Wager: A Tale of Shipwreck, Mutiny, and Murder
Jeffrey Toobin, Homegrown: Timothy McVeigh and the Rise of Right-Wing Extremism
Tiago Forte, Building a Second Brain: A Proven Method to Organize Your Digital Life and Unlock Your Creative Potential
Recently Finished:
Moshin Hamid, Exit West
James Rollins, Tides of Fire: A Sigma Force Novel
James R. Barrett, The Irish Way: Becoming American in the Multiethnic City
Johann Hari, Stolen Focus: Why You Can't Pay Attention—and How to Think Deeply Again
Franz Kafka, The Trial
Martin Eidelberg et al., The Eames Lounge Chair: An Icon of Modern Design
Alan Taylor, American Republics: A Continental History of the United States, 1783–1850
Samuel R. Delaney, Nova
John Barton, The Word: How We Translate the Bible―and Why It Matters
Robert Plunket, My Search for Warren Harding
Christopher Pizzino, Arresting Development: Comics at the Boundaries of Literature
Samantha Barbas, Actual Malice: Civil Rights and Freedom of the Press in New York Times v. Sullivan
Rick Rubin, The Creative Act: A Way of Being
Ryan Britt, Phasers on Stun!: How the Making (and Remaking) of Star Trek Changed the World
Garry Wills, The Kennedy Imprisonment
Merve Emre, The Annotated Mrs. Dalloway
On Deck:
Emily Wilson's new translation of The Iliad
Benny Morris, 1948: A History of the First Arab-Israeli War
Bill Bishop, The Big Sort: Why the Clustering of the Like-Minded is Tearing Us Apart
Michael Neiberg, The Blood of Free Men: The Liberation of Paris, 1944
For Courses I'm Taking This Fall:
Virginia Woolf, Three Guineas
Virginia Woolf, The Years
John Stuart Mill, On Liberty
Herman Melville, Moby-Dick
The Complete Poems of Emily Dickinson
Ulysses S. Grant, Memoirs and Selected Letters
Stephen Crane, The Red Badge of Courage
Mark Twain, Huckleberry Finn
Homer, The lliad
Homer, The Odyssey
Aeschylus, Agamemnon
Aeschylus, The Libation Bearers
Aeschylus, The Eumenides
Sophocles, Oedipus the King
Sophocles, Oedipus at Colonus
Sophocles, Antigone
Euripides, Medea
Euripides, The Bacchae
Geoffrey Chaucer, Canterbury Tales [in Middle English!]
William Shakespeare, Henry IV, Part One
William Shakespeare, Henry IV, Part Two
lyric poetry by Sydney, Shakespeare, Donne, Milton, Wordsworth, Keats, Hopkins, Yeats, and others
Bart Ehrman, Lost Scriptures: Books that Did Not Make It into the New Testament
The Gospels
Xenophon, Conversations of Socrates
Plato, Complete Dialogues
Aristotle, Politics
Epictetus, The Manual
[whew!]
For Courses I'm Teaching This Fall:
Aimee Nezhukumatathil, World of Wonders
Gilgamesh
Homer, The Iliad
The Hebrew Bible: Books of Genesis and Job
lyric poetry by Sappho
Aeschylus, Agamemnon
Aeschylus, The Eumenides
Sophocles, Oedipus the King
Sophocles, Antigone
Platonic dialogues: "Crito" and the Allegory of the Cave
Johann Wolfgang von Goethe, The Sorrows of Young Werther
English Romantic Poetry: An Anthology
Mary Shelley, Frankenstein
The Federalist Papers
---
What I'm Watching
Ongoing—Television:
coverage of U.S. Open tennis on ESPN
Foundation, season 2 (Apple TV+)
Only Murders in the Building, season 3 (Hulu)
Ahsoka (Disney+)
Invincible, season 2 (Amazon Prime)
Invasion, season 2 (Apple TV+)
Reservation Dogs, season 3 (Hulu)
Recently Finished—Television:
Invasion, season 1 (Apple TV+)
Full Circle (Max)
Fisk, season 1 (Netflix)
The Crowded Room (Apple TV+)
McEnroe's Places (ESPN+)
The Summer I Turned Pretty, season 2 (Netflix)
On Deck—Television:
The Wheel of Time, season 2 (Amazon Prime)
Loki, season 2 (Disney+)
Why Didn't They Ask Evans?, season 1 (BritBox)
Recently Finished—Films:
Gran Turismo (d. Neill Blomkamp, 2023)
La Collectionneuse (d. Éric Rohmer, 1967)
The Bakery Girl of Monceau (d. Éric Rohmer, 1963)
Blue Beetle (d. Ángel Manuel Soto, 2023)
Free Enterprise (d. Robert Meyer Burnett, 1998)
Jojo Rabbit (d. Taika Waititi, 2019)
Breathless (d. Jean-Luc Godard, 1960)
Antoine and Colette (d. François Truffaut, 1962)
Jules and Jim (d. François Truffaut, 1962)
The 400 Blows (d. François Truffaut, 1959)
Theater Camp (d. Molly Gordon & Nick Lieberman, 2023)
Superpowered: The DC Story (d. Leslie Iwerks & Mark A. Catalena, 2023)
The Cousins (d. Claude Chabrol, 1959)
Fool's Mate (d. Jacques Rivette, 1956)
Barbie (d. Greta Gerwig, 2023)
Oppenheimer (d. Christopher Nolan, 2023)
Past Lives (d. Celine Song, 2023)
Mission Impossible: Dead Reckoning, Part One (d. Christopher McQuarrie, 2023)
Wham! (d. Chris Smith, 2023)
1776 (d. Peter H. Hunt, 1972)
Indiana Jones and the Dial of Destiny (d. James Mangold, 2023)
Asteroid City (d. Wes Anderson, 2023)
No Hard Feelings (d. Gene Stupnitsky, 2023)
---
What I'm Listening To
Music:
The Black Eyed Peas, The E.N.D. (Energy Never Dies)
R.E.M., Out of Time [25th Anniversary Edition]
Podcasts:
The Colin McEnroe Show
Fresh Air
Audiobooks/Radio Dramas:
Neil Gaiman, Norse Mythology
---
What I've Been Attending
Convocation, St. John's College, Annapolis, MD, August
Dr. Semmelweis, London's West End, August
Much Ado About Nothing, American Shakespeare Company, Staunton, VA, August
Taming of the Shrew, American Shakespeare Company, Staunton, VA, August
Measure For Measure, American Shakespeare Company, Staunton, VA, August
Into The Woods, Guthrie Theater, Minneapolis, July
Minneapolis Institute of Art, Minneapolis, July
---
Where I'm Traveling
Recent Trips:
Annapolis, Maryland to open the St. John's College school year as a newly enrolled graduate student, August
hanging out with a couple of 2013 alums after landing at JFK, Brooklyn20>, August
a quick European swing: Barcelona, Paris, Channel Islands, and London, August
Charlottesville and Staunton, Virginia—primarily to see a trio of Shakespeare productions, August
boat excursion on the Connecticut River and Long Island Sound with friends, July
cultural getaway weekend in Minneapolis, July
day trip to Amenia, New York, with my mom to see family at the end of June
Upcoming Trips:
Miami Beach in October for fall long weekend break
---
What I'm Learning
reading Chaucer in Middle English
---
What I'm Looking Forward To
cross country running season
fall in New England
---
---